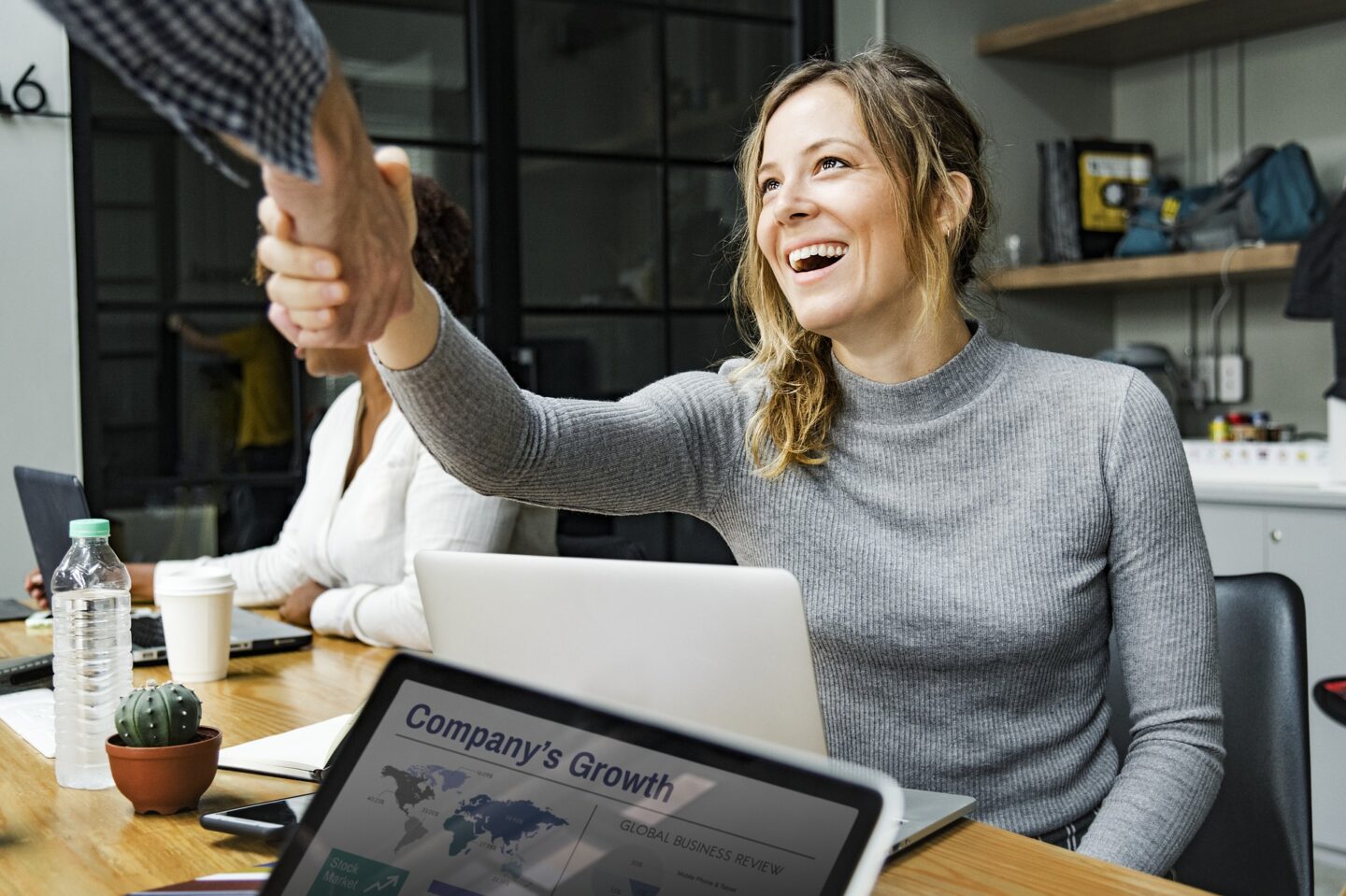 Did you know that the 'About Me' page is one of the most visited pages on a website? Astonishing, isn't it? I didn't know this when I started blogging. As a blogger we sometimes concentrate so hard on creating interesting and helpful content that we completely forget to tell our readers who we are.
Because that is what an About Me page is all about, telling your readers who you are. You wouldn't start a conversation with a stranger without introducing yourself first, right? Well, blogging is very much like having a conversation with your reader. And chances are they want to know who is talking to them, who is giving them all this information.
I often stumble across a blog (usually after searching for something) and once I have read the information I need, I usually click on their About Me page to find out where this information comes from. Not everyone will do the same, but as About Me pages are one of the most visited pages, it is safe to assume that I'm not alone in doing this.
If you have read my previous post on how to customise your blog, now is a good time to write your About Me page.
So, what can you write in your About Me page to make your blog stand out? What should you say about yourself that gives your reader confidence in you and builds trust?
Introduce yourself
This is the easy part; tell your readers who you are and give them your name. A blog without a person behind it can be very impersonal. If you're not ready to give your real name to the world, you could write your blog anonymously. But even then, give yourself a pen name, because people like to feel there is a real person behind the blog. A lot of bloggers do this very successfully. It's very important to include a photo of yourself or at least an avatar. A photo is great, people like to put a face to a name and feel far more confident in your blog if they can do that.
How does your blog help
People won't stay on your blog for long if they don't find any value in what you are saying. So your About Me page is a good place to tell them about what you want to achieve with your blog and how you can help your reader. Depending on what your blogging niche is, tell your reader what they can expect to find and how it can help.
Build trust
There are so many blogs out there, why should your readers read yours? Tell them about yourself, any experience you have in your field or why you started writing. Your readers need to feel connected to you in some way, they need to feel that you understand them and that you have something to offer that can help or add value. Make it personal if you are comfortable with it but not too much, you don't want them to feel that this blog is just about you. Always remember that it is all about your readers.
Encourage your readers
Whatever your blogging topic or niche, remember to always encourage and empower your readers. You know you have done a good job as a blogger when your readers leave your blog feeling better informed, feeling inspired and empowered. Give them the confidence they need by mentioning how you overcame something or how you achieved something that they can also achieve by following your advice.
Call to action – what next?
Use your About Me page to let your readers know what to do next. Include a link to a post that is relevant to lead your reader on a journey through your blog. Or give your readers instructions about what to do next, if they are interested, or even point them to your newsletter. The important thing is to let your reader know how they can use your blog and your message to achieve or to find out what they need to know.
You never get a second chance to make a first impression.
Click To Tweet
One thing I would also recommend is to keep your About Me page fairly short. I have seen some pages where a blogger has told their life story and whilst some people will find it interesting, most of us sadly don't have the time or patience to read it when we are looking for specific information.
We live in a world where we expect instant results, especially on the internet. We want to find information quickly and that is also true for About Me pages. Don't make it too long, give your reader what they need to know quickly.
Also make sure your page is easily found. The best way to do this is to incorporate it into your header menu. You also don't necessarily need to call it 'About Me'. You could call it 'About Us' or 'How I can help', 'What We Do' or 'Who We Are'. Whatever fits best into your blogging style.
I hope this post has helped and you are inspired to write your own 'About Me' page. Let me know what you think in the comments. If you have any questions, I will try my best to help out.
PS. One small request: if you enjoyed reading this, please share it ? A share would really help a lot with the success of this blog. It won't take long and I would be so grateful. Please pin, tweet or share on Facebook. Thank you so much!
*This post may contain affiliate links.