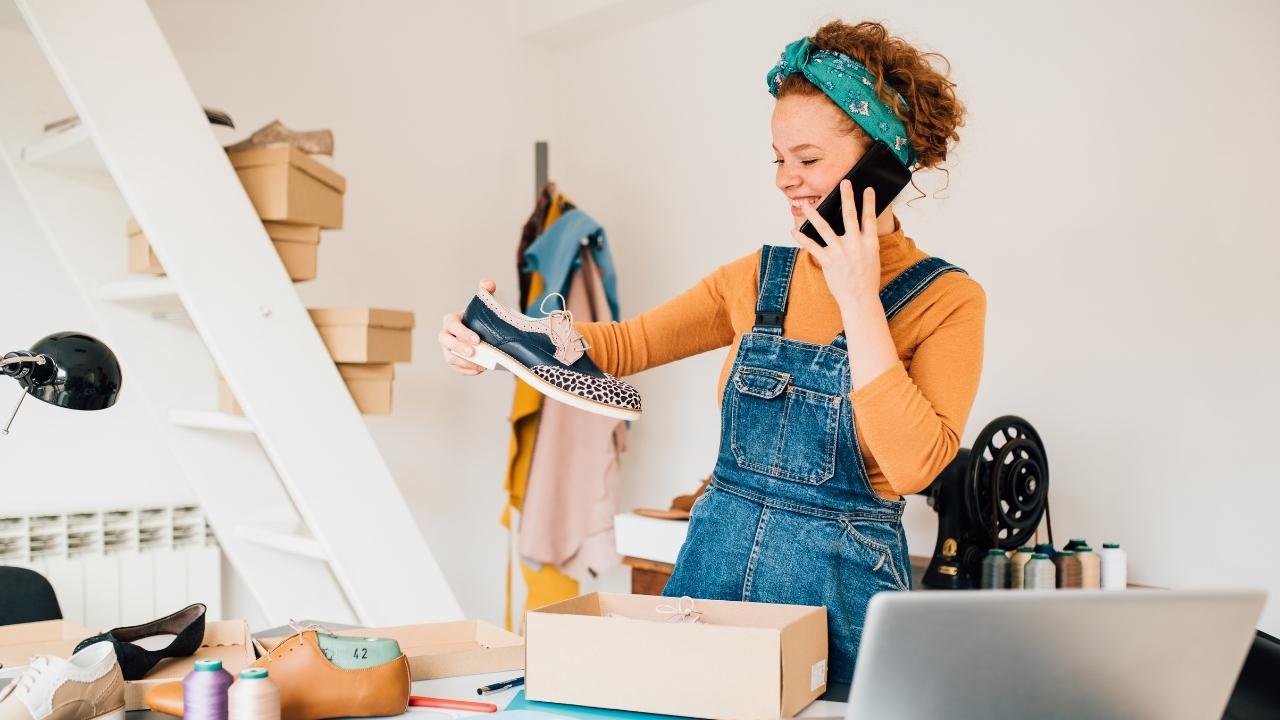 One way of generating an income from home is to sell products online.
You can do this in two ways: sell items you already own and want to sell, or buy stock to re-sell for a profit.
Selling unwanted items on mobile selling apps
The easiest way to start is by selling items you already own and listing them for sale on mobile based marketplace apps like Vinted, Depop, Poshmark, Shpock, Decluttr, etc.
Ideal for items you no longer need or want and it's easy to start, just by taking a photo, describing the item and listing it for sale. Once somebody has bought your item, you package it and ship it. Done!
What kind of things could you sell? Anything that you no longer need and that is in good condition, like
shoes
clothes
household items
artwork
toys
books
old phones
tablets
games consoles
and more
You could also go to charity shops (thrift stores) or school fairs, car boot sales, and buy things cheap and resell them for a profit.
Some people are quite successful selling seeds and plants from their garden too.
You can also sell your unwanted items on marketplace sites like eBay, gumtree and Craigslist.
There are a few things to keep in mind when selling used items online. First, you'll need to take good pictures of your items and write accurate descriptions. Secondly, you'll need to price your items competitively in order to attract buyers. Finally, it's important to be responsive to buyer questions and concerns in order to create a good buyer experience.
If you're looking to make some extra money by selling used items online, following these tips above will help you get started on the right foot. With a little effort, you can turn your old things into cash!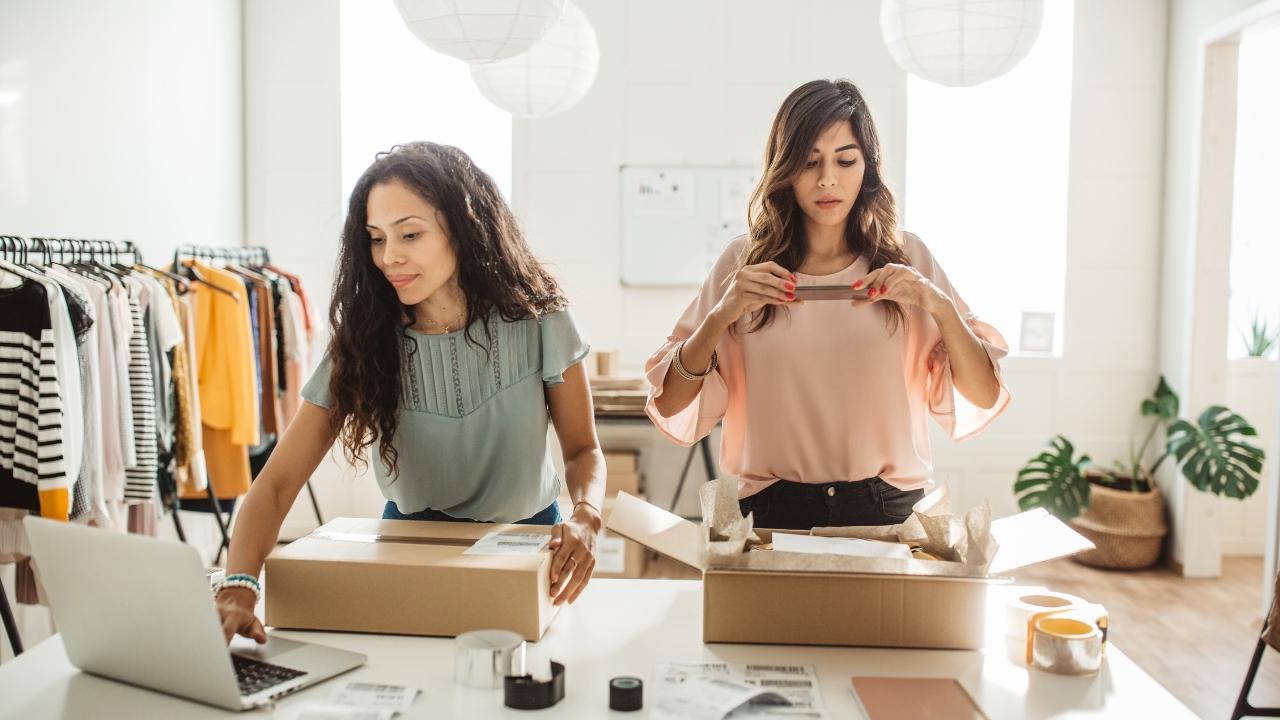 Buying Stock to Make a Profit
Selling unwanted items that you already own is a quick way of making a bit of cash, but you could also create a profitable business selling online. You can do this by buying in bulk from wholesalers and selling those products on marketplaces such as eBay or on your own website.
So you should first determine what products you want to sell and ideally they should be something you have experience in or know a lot about. For example, if you love gardening, sell gardening products. If you don't know much about housework, don't sell cleaning equipment. You can of course research your niche but it is better if your niche is something that interests you and that you have some knowledge about.
It's also a good idea to learn about the demand and supply for the goods you wish to sell. And it's handy if you know what you're talking about, it really helps knowing as much as possible about the product. Customers prefer buying from stores that can provide decent and knowledgeable customer service.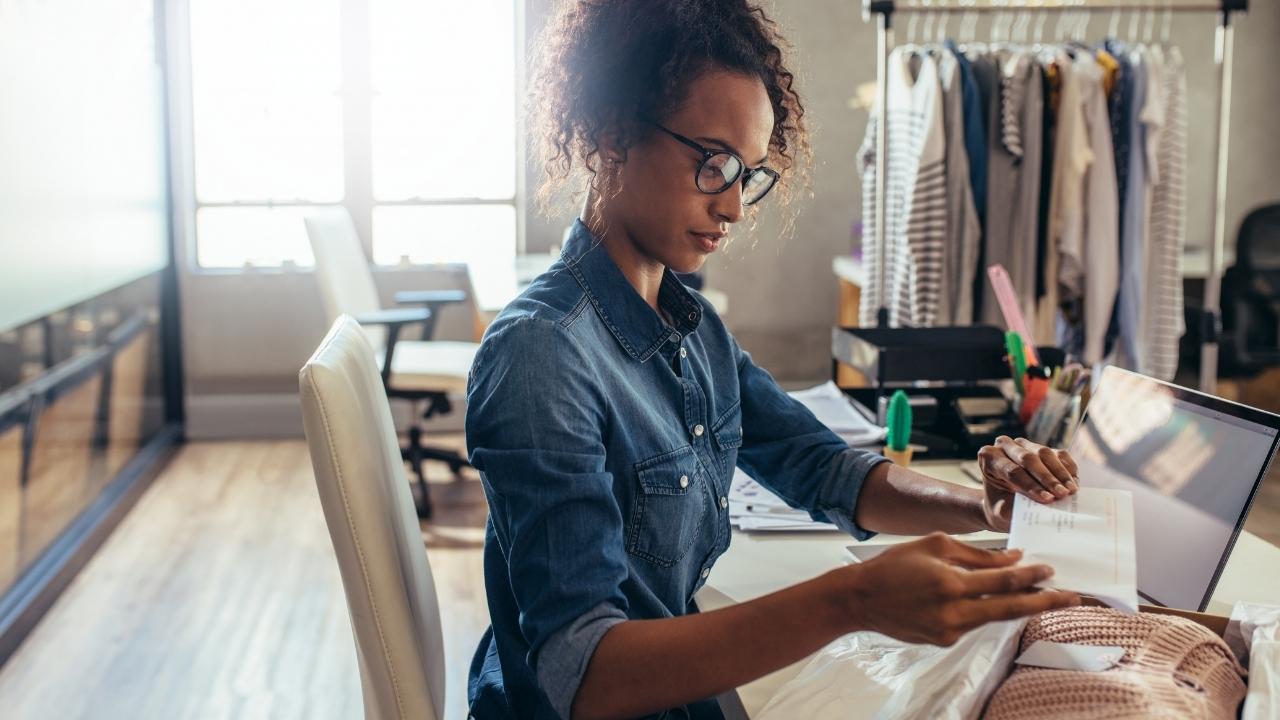 Where can you buy products to sell?
You can buy your stock from wholesalers in your country (cheaper delivery costs and no custom fees) or you can import your stock from abroad.
Wholesale sites that are well known are Aliexpress, Alibaba, DHgate, Chinavasion and other wholesale companies online.
Make sure you cost your items correctly by taking into account what you spend for each item (cost of purchase, taxes, import duties, shipping cost) before you set a selling price. Don't forget to add the price for postage and packaging costs to your customer to find your profit.
Selling on Online Marketplaces
The easy way to start is by using ready-made platforms like
There are many others but these are the most popular ones with the most traffic. It's advisable to sell your products on a marketplace that has a lot of traffic for the best chance of success.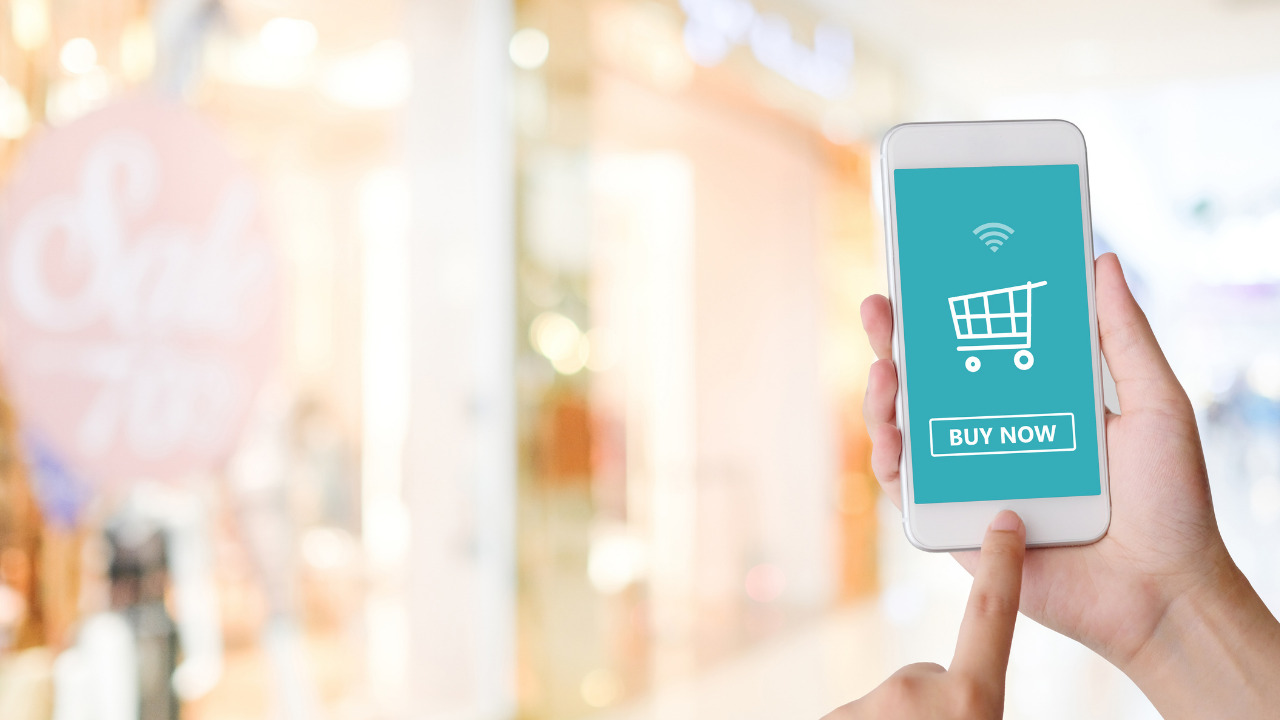 Advantages of selling on ready-made platforms
There are many advantages to selling on online marketplaces like eBay, Amazon or Etsy. For one, these platforms provide a ready-made audience of potential buyers for your products. Additionally, they offer a wide range of features and tools to help you list and manage your inventory, process payments, and track shipping. And because they are such popular destinations for online shopping, buyers often turn to these marketplaces first when searching for new products, which can give your business a boost in visibility.
Another advantage of selling on these types of platforms is that they typically offer lower listing fees and commissions than other ecommerce options. This can help you save money on operating costs, and ultimately increase your profits. Additionally, many marketplaces offer seller protection against fraud and chargebacks, which can give you peace of mind when conducting business online.
If you're considering selling on an online marketplace, be sure to research the different options available to find the one that best suits your business needs. And take advantage of the many features and tools they offer to help you succeed. With a little effort, you can build a successful online business selling on eBay or Amazon.
Disadvantages of selling on ready-made platforms
There are a few disadvantages to selling on platforms like eBay and Amazon instead of your own website.
One downside is that you don't have as much control over your storefront or product listings. For example, eBay and Amazon have very specific rules about how products must be listed, and they can change these rules at any time. This can be frustrating if you're used to having complete control over your website. You also don't have as much control over your brand or the customer experience when selling on a third-party platform. Many people buying on Amazon, eBay or Etsy think of these platforms as the seller, rather than your brand. Finally, marketplaces take a cut of every sale, so you'll need to factor that into your pricing.
All in all, selling on your own website is usually the best option if you have the time and resources to invest in it. You'll have more control over your brand, the customer experience, and your profits. However, platforms like eBay and Amazon can be a good option if you're just starting out or if you're selling lower-priced items.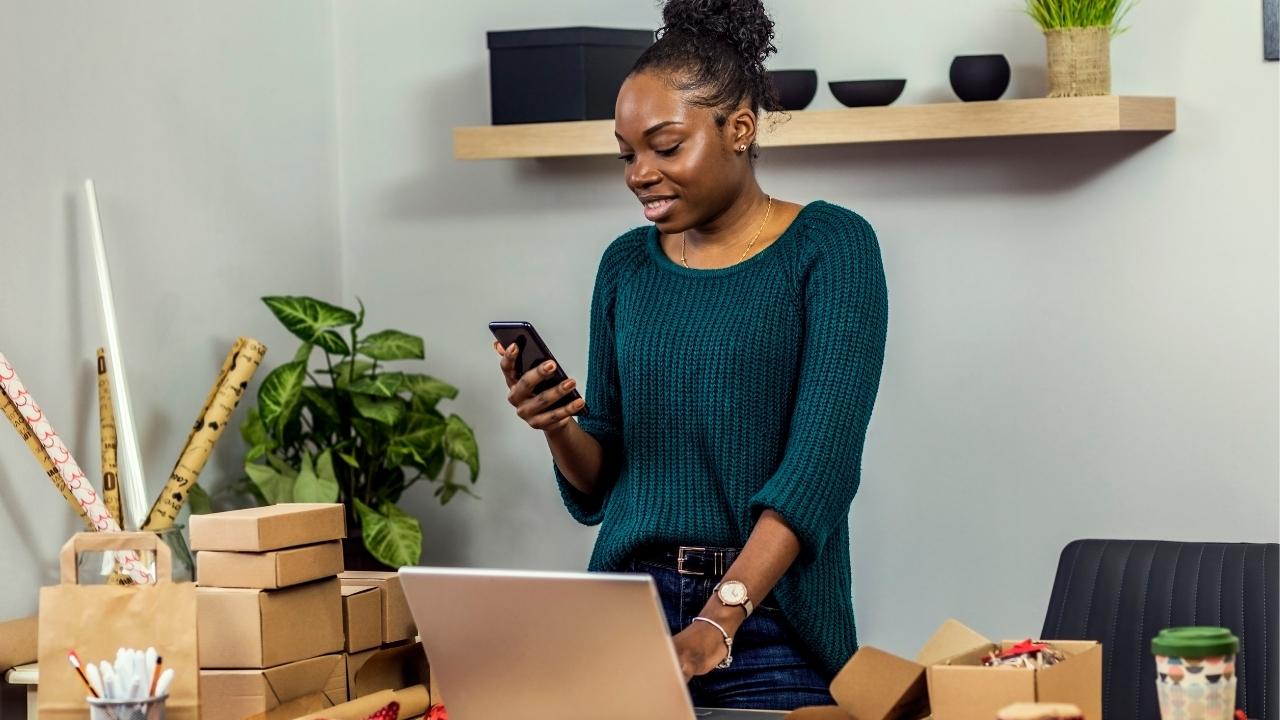 Selling products on your own website
You can sell your products on the sites already mentioned but you can also set up your own website, for example on Shopify. There are lots of website providers that are relatively easy to set up, like Wix, Squarespace, EKM and you can build your own site on WordPress but that requires website building knowledge.
Owning your website gives you complete control over the site's content, design, and performance objectives. You can also sell products or services on your site without paying commission to a third party. This can be a great way to build a customer base and generate revenue.
There are some potential downsides to operating your own website, however. These include the cost of maintaining the site and the need to constantly update and monitor its content and security.
The biggest downside is that you don't have a pre-built audience, and you must attract visitors to your website. That isn't simple, and in order to promote your site, you'll need to advertise on Google. It's significantly more expensive than to pay fees to eBay, Amazon, or other marketplaces, and you'll need to factor in those costs when deciding whether or not to sell on your own website.
Overall, operating your own website can be a great way to build your brand, generate revenue, and control your online presence. Just be sure to weigh the pros and cons carefully before making a decision.
Is it worth starting an online store?
It should be noted that building a business selling products will generally require more time and effort than simply selling unwanted items. However, the potential rewards are much greater. Therefore, if you're willing to put in the work, I believe that you can make a significant amount of money by selling on mobile app marketplaces or starting your own business reselling goods.
Have you tried selling products online before? It's a great way to make some extra money, and thanks to the internet, it's easier than ever. The process of setting up an online store may seem daunting at first, but with the right tools and resources, it's easier than you think. Let me know your experience if you have tried this, and if not, let me know your thoughts!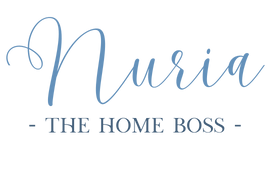 *This post may contain affiliate links.